Crate & Barrel new immersive virtual shop is amazing realistic copy of NYC flagship store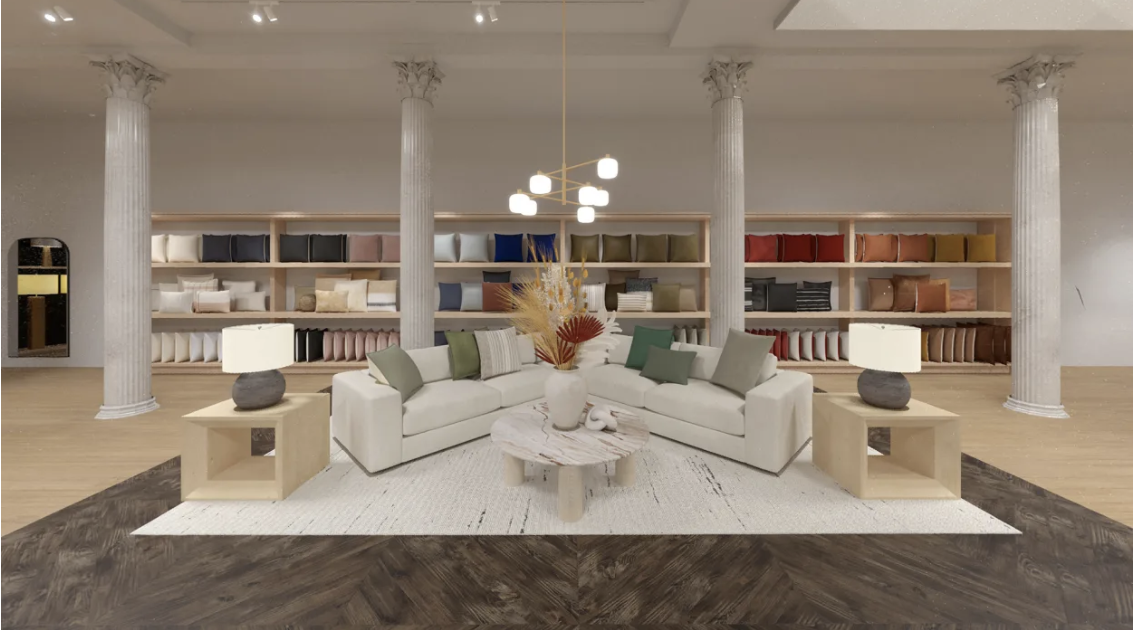 Crate & Barrel created an immersive digital version of its new flagship NYC store. It could be the future of online shopping.
We start on the street, where we see the ornate steel-framed facade and a tree whose leaves are turning shades of gold. Stepping inside, there's a large table with candles to explore. In a corner, there are throw pillows, and there's a large solid wood dining table and chairs. If you see something you like, you click on it, and choose to add it to your cart, just like you would in a regular e-commerce store. "It's a digital twin of the actual location," says Sebastian Brauer, Crate & Barrel's SVP of products, visual, and Web 3.0, who spearheaded this virtual reality experience. "Except there are little bits of magic thrown in."
When you go to the shelves full of vases, you can play around with the flowers, creating your own arrangement. When you click on a plate on the wall, it flies off the shelf onto the table, creating a perfect setting for a holiday party. The experience feels a lot like an open world video game, where the goal is to explore the landscape. But this may actually be the future of online shopping.
To create this experience, Crate & Barrel partnered with Obsess, a six-year-old technology company founded by Neha Singh, a former software engineer at Google as well as Vogue's head of product. Obsess has worked with many other brands, including Coach, Salvatore Ferragamo, Dyson, Fendi, and Ralph Lauren, to create virtual experiences customers can explore on the e-commerce site. American Girl, for instance, partnered with Obsess to create a "Virtual Museum" where customers can discover the newest dolls, along with their accessories, the way they might if they were visiting a physical store.
Fast Company
#immersiveexperiences #virtualworlds #virtualexperiences #virtualcommerce #metaverseexperiences #icommerce #immersivecommerce #ecommerce #virtualshopping