Evolution of Non-Fungible Tokens – Free Download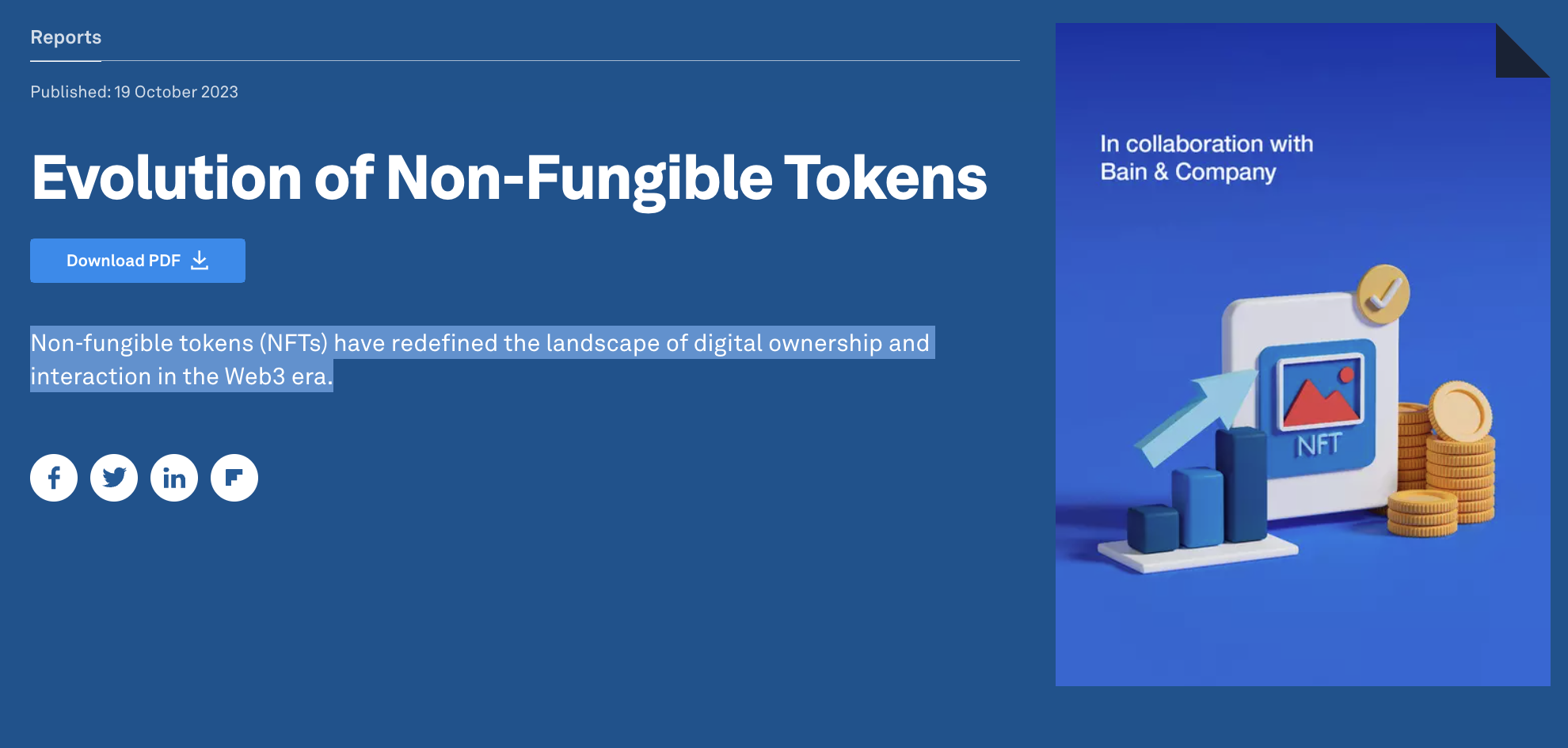 Non-fungible tokens (NFTs) have redefined the landscape of digital ownership and interaction in the Web3 era.
Despite a decline in NFT transaction volumes since the peak in early 2022, various industries still see value in these technology applications. Financial services, consumer packaged goods, gaming and art are already deploying NFT use cases, ranging from loyalty programmes to new gaming experiences. However, the path to mass adoption is fraught with challenges, including regulatory ambiguity and the need for a smoother user experience.
The future of NFTs hinges on advancements in key areas such as regulation, market momentum, interoperability and ease of use. While current success is primarily driven by digital collectables, broader acceptance and application of NFTs are likely as these challenges are addressed. With these hurdles overcome, NFTs can be best positioned to provide cross-industry impact for years to come.
WE Forum