Gucci brings its heritage to Web3. And Bicester Collection brings its Villages to the virtual realm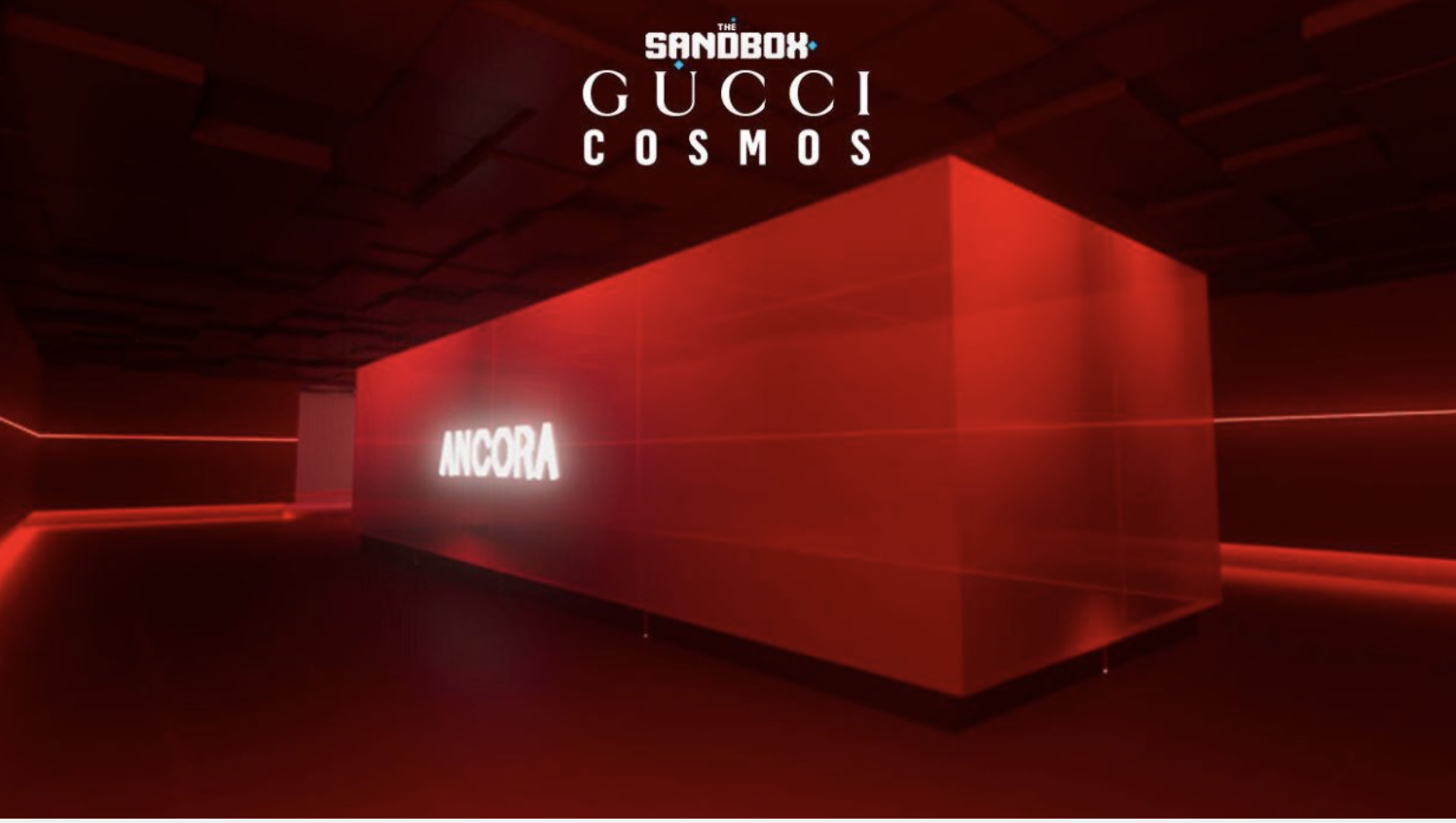 With Christmas just around the corner, brands have officially switched to holiday-season mode. The Bicester Collection, for example, unveiled its new multi-world virtual retail experience this week, designed to bring its internationally-renowned locations closer than ever before to shoppers.
In other news, Gucci is striding ahead with its metaverse takeover. In conjunction with its physical exhibition, which launched last month in London's 180 Studios, Gucci opened the doors to its virtual Gucci Cosmos showcase in The Sandbox on Wednesday. Read on for our verdict on the activation and how luxury labels are gearing up for a new generation of spenders.
Gucci Cosmos lands in The Sandbox
Coinciding with its physical Gucci Cosmos exhibition launch, Gucci is bringing its heritage to the metaverse in partnership with The Sandbox. Set within a virtual London, guests can navigate a Gucci-clad avatar through the experience.
Digital natives can dive into the brand's archive by parkouring through a series of worlds, each designed to highlight a different aspect of Gucci's longstanding history. Within each realm, participants will be expected to complete quests, including collecting a number of archival treasures.
Since launching its debut digital activation in 2021, Gucci has consistently proven that its widely-recognizable physical identity also lends itself well to metaverse spaces and gaming platforms.
Such experiences have become integral to Gucci's marketing playbook, from showcasing freshly-appointed creative director Sabato De Sarno's inaugural collection in Zepeto, QQ, and Roblox to opening a Gucci Vault concept store in The Sandbox. The brand's latest venture is also a lesson in "old meets new," demonstrating how emerging tech can introduce audiences to the 100-year-old Gucci narrative.
The Bicester Collection brings its Villages to the virtual realm
In collaboration with virtual store developer Emperia, luxury shopping group The Bicester Collection is giving its popular Village destinations a digital upgrade.
Shoppers from across the globe can dive into four of the company's iconic villages and obtain discounts, employ a personal shopping assistant, and browse new collections. Guests who explore all four virtual villages can receive a gift voucher, redeemable at all villages throughout Europe and China.
Jing Daily