New report reveals why immersive ecommerce is an urgent priority for brands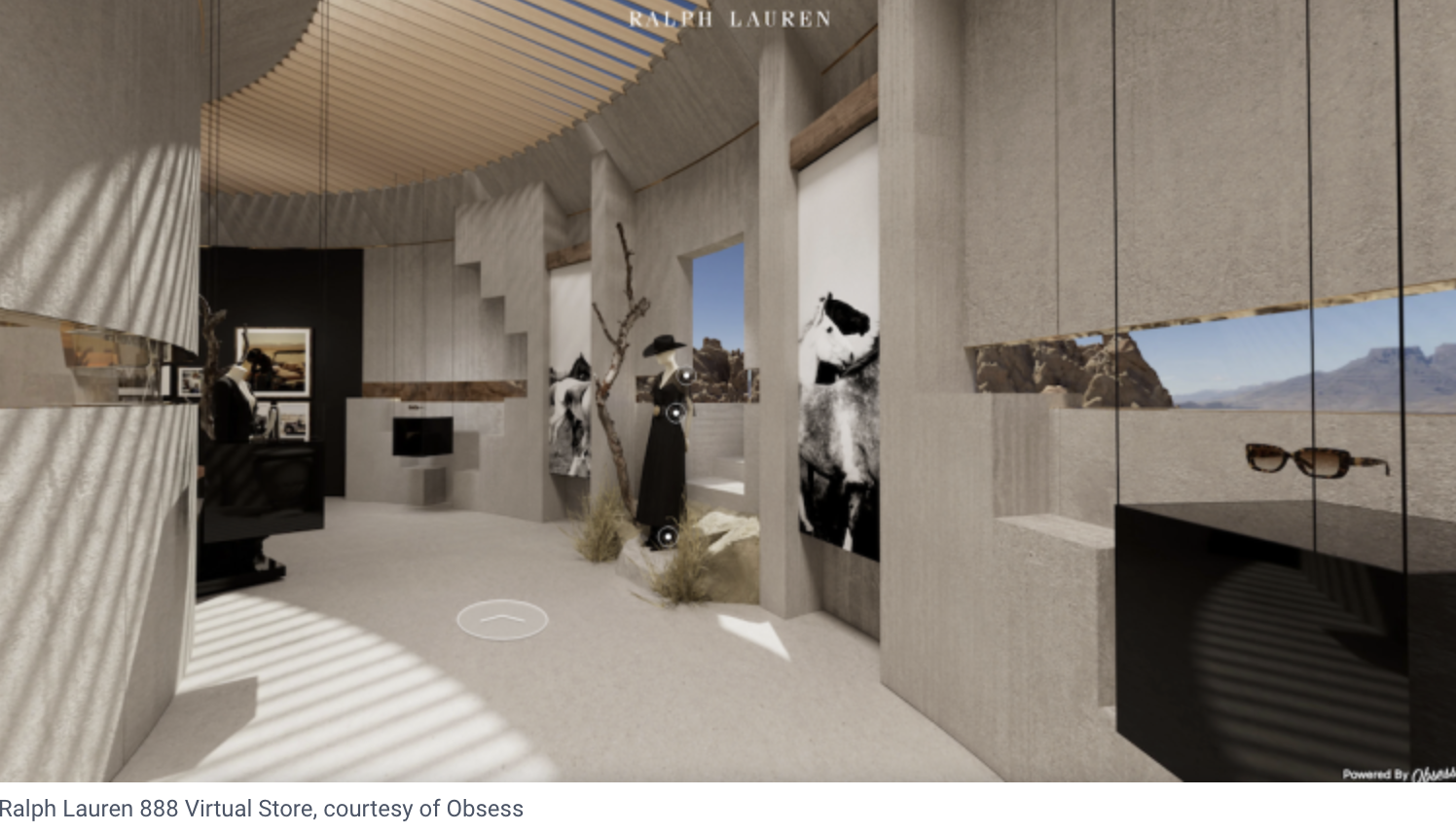 Consumers want more meaningful, engaging and personalized shopping journeys and virtual stores are delivering in record numbers. Ecommerce is expected to increase to $5.4 trillion, with $1 billion of that generated via virtual stores alone, a recent study from Coresight Research in partnership with Obsess found.
That's why immersive experiences are a key strategic priority for retail companies this year and are set to reshape the retail landscape and consumer expectations. It's a tremendous opportunity for VCs and strategic partners, with the virtual store market expected to grow at a strong CAGR of 27.0% to $7.1 billion through 2030.
Notable examples of brands and retailers leveraging immersive experiences such as virtual stores, gamified shopping experiences, social shopping and data/AI-enabled content for personalization driving true one-to-one personalization are all growing, says Neha Singh, founder and CEO of experiential ecommerce platform Obsess — and there's a reason for that.
"Shoppers can experience the brand's personality and ethos and make informed purchasing decisions in ways that traditional ecommerce cannot match," Singh explains. "Such heightened levels of engagement can drive long-term customer loyalty and drive real business benefits as a result. Success stories from the retailers and brands that have already taken the leap showcase the unique ability of virtual stores to engage customers on a deeply personal level."
Here's a look at how U.S. brands and retailers plan to invest in and offer such experiences, and where the opportunities for technology vendors and investors lie.
Immersive experiences become an investment priority
According to the report, immersive experiences are among retail companies' top three investment priorities, with data/AI-enabled content for personalization, virtual try-on and virtual stores ranked in the top three by two in five respondents. Every company surveyed is considering increasing their investment in immersive experiences over the next 10 years — and 93% will "probably" or "definitely" do so in the next three years.
When investing in immersive experiences, click-through rate, average order value (AOV) and net promoter score (NPS) are the top three metrics that surveyed brands and retailers consider. And some have already taken the leap, with 61% now investing in virtual stores, and around nine in 10 reporting moderate or significant increases in total sales and online sales as a result.
"This demonstrates a high level of urgency to implement technology-driven customer-engagement and selling strategies," Singh says. "Virtual stores bring the best of the physical shopping experience to the online channel, while improving sales performance."
The survey found that 71% of surveyed brands and retailers invested in data/AI-enabled content for personalization, which have increased click-through rate, time spent visiting stores and NPS, highlighting the effectiveness of personalization strategies in enhancing user interaction and satisfaction.
About 40% of surveyed companies have invested in gamified shopping experiences, with more than three-quarters reporting a significant or moderate increase in online sales as a result. Meanwhile, social shopping — which 65% of surveyed companies have invested in — positively impacts customer engagement and acquisition for brands and retailers. By expanding their customer base, social shopping offers revenue growth opportunities for fashion companies in particular.
Venture Beat
#immersiveexperiences #virtualworlds #virtualexperiences #virtualcommerce #metaverseexperiences #icommerce #immersivecommerce #ecommerce #virtualshopping